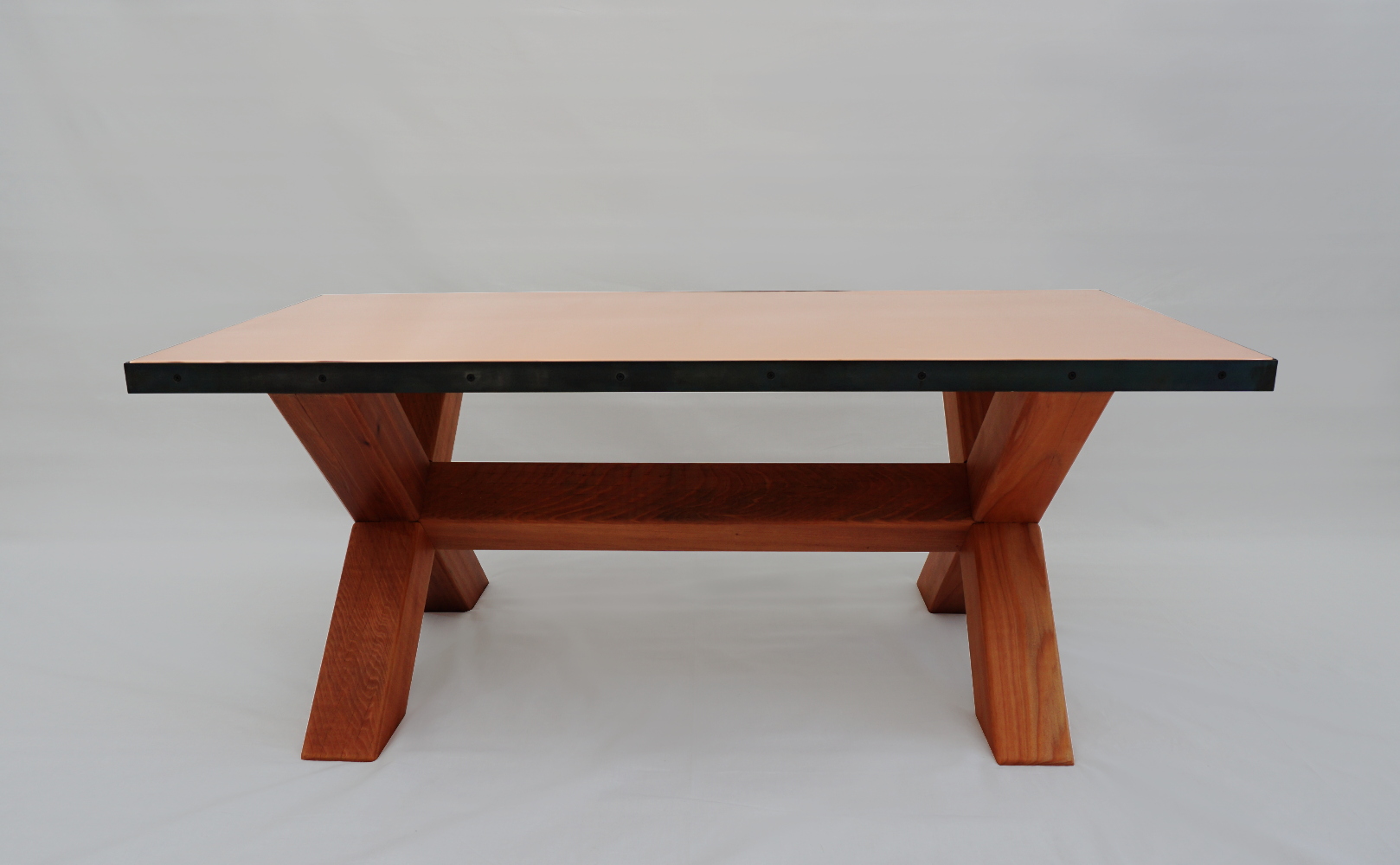 By Darren Chambers

This beautiful, custom coffee table was hand crafted using copper, steel and redwood building materials. The purchaser requested a redwood coffee table and the artist was able to be creative with the design. The base was made from Big Creek redwood and is finished with Danish oil which gives it a lasting finish but doesn't diminish the feel of the wood's grain.
Much thought went into this project and as it "ages" it will become more of a masterpiece. The brushed copper top was buffed with wax so it will develop a natural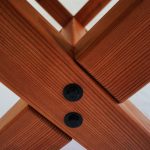 patina over time. The steel edges were darkened with a chemical that creates a dark purple/blue patina on steel.
The craftsman creates many custom pieces and enjoys the design as much as the project. See other projects by Darren: https://darkc.studio/
To have your project featured in a future newsletter and on our website, contact our office