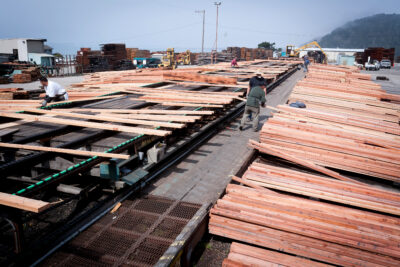 Big Creek Lumber company, your local, family owned sustainable lumber company is hosting a Job Fair on Wednesday, August 11th at their sawmill in Davenport from 8am until noon.
Big Creek Lumber is hiring full-time and part-time Entry-Level Production Team Members as well as a number of skilled career positions. Every job fair attendee will be interviewed on the spot. All positions offer competitive pay and full-time positions offer generous benefits.
Big Creek Lumber's current openings include Entry-Level Sawmill Production team members (Starts at $18/Hr. with growth potential), a Manufacturing Mechanic Millright, a Manufacturing Maintenance Coordinator and a Part-Time Administrative Assistant.
Big Creek Lumber's sawmill is located at 3564 Highway 1 in Davenport, north of Santa Cruz.