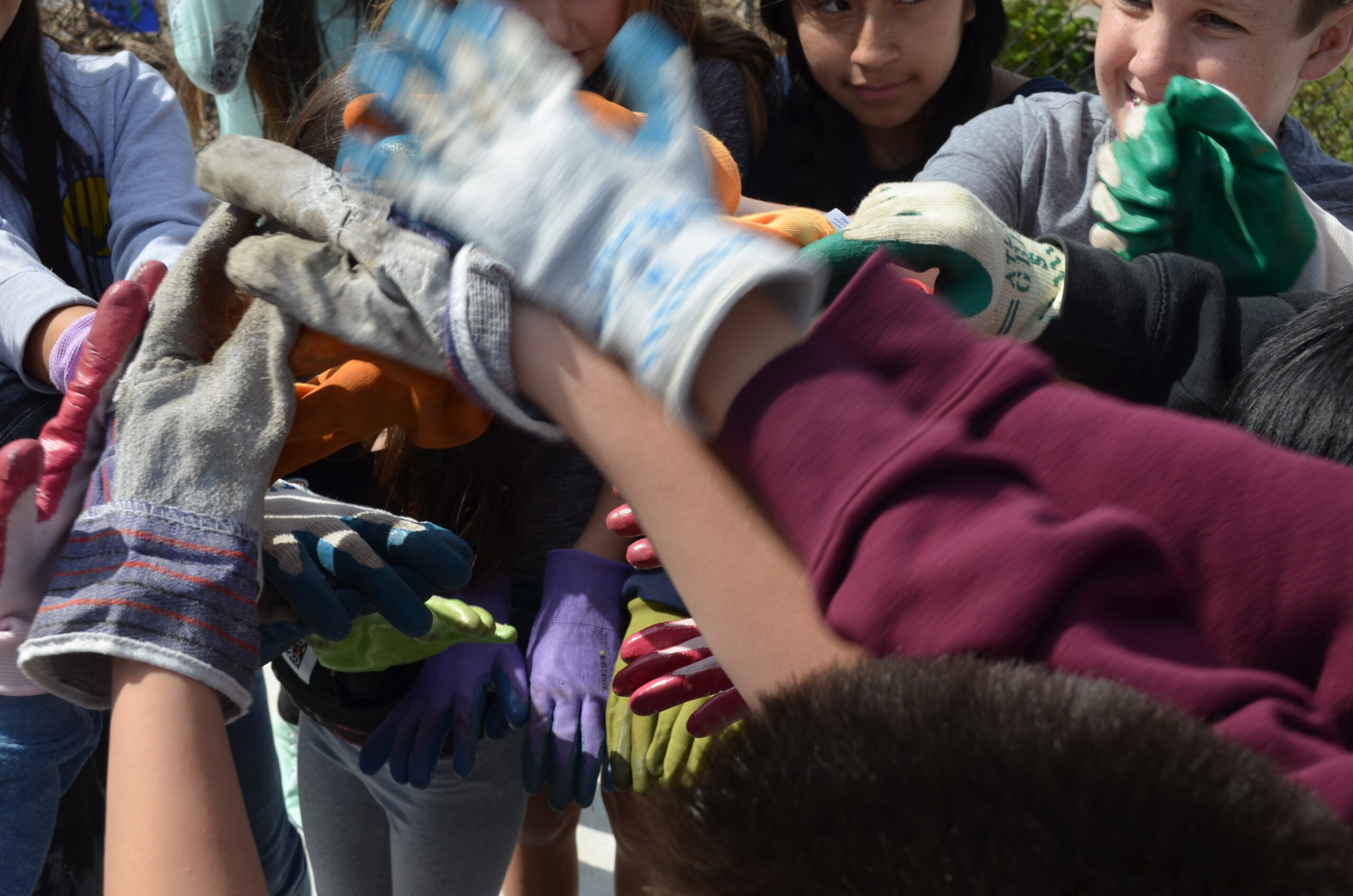 We are offering our School Garden Grant Program for 2024. This annual program provides redwood garden bed materials to local schools, supports student education, and grows gardens!
The school garden bed grants provide opportunities for students and teachers to learn about plant biology, to discuss how food is grown, and to learn about the interaction between plants, water and sunshine. Students may also be able to assist in the construction of the garden beds.  Late Big Creek Lumber co-founder Lud McCrary was famous for his vegetable garden and Big Creek is proud to offer students and teachers the same joy of getting their hands dirty and growing their own food to share with friends and family.
The garden beds gifted through this grant program are made from locally sourced and sustainably harvested redwood lumber.  Redwood is a unique and versatile wood product that is very at home in the garden as it is both beautiful and bug and rot resistant.  The garden beds also create an opportunity for teachers to discuss where the wood products we use come from and the implications of their use.
We have informally donated garden beds to local schools in the past, and now the School Garden Grant Program formalizes this practice and opens up the opportunity to a wider audience through the annual application process. Marketing Manager Michelle Webb shared, "Since we've started our formal grant program, we have donated over 70 garden bed kits to schools. Experiencing the excitement of the students and staff when we deliver the garden bed kits is the most fulfilling part of my job. These students will get to learn carpentry, math, how to grow food and about healthy eating through this program. It is an honor to carry on a tradition of donating garden beds to our communities."
Schools are encouraged to apply every year and recipient schools may apply again after a two year period.
Applications are available on Big Creek's website; bigcreeklumber.com/schoolgardenbedgrants
2023 Garden Bed Grant Winners:
Alianza Charter School in Watsonville, CA
Brook Knoll Elementary in Scotts Valley, CA
Calabasas Elementary School in Watsonville, CA
Coastside Preschool in Half Moon Bay, CA
Delaveaga Elementary in Santa Cruz, CA
H. A. Hyde Elementary School in Watsonville, CA
Ortega Elementary in Pacifica, CA
Paso Robles Co-Op Preschool in Paso Robles, CA
Peggy Heller Elementary in Atwater, CA
San Benito Elementary in Atascadero, CA