Congratulations to Bob Reynolds!
We'd like to congratulate Bob Reynolds on his retirement after over 44 years with Big Creek. He has been an instrumental part of our Forestry team for many decades.
Bob started as a seasonal worker on the log deck in 1977 and joined our team full-time in 1978 as a log scaler. Bob is a graduate of the College of the Redwoods Forestry Technology Program.
Over the years Bob has worn many hats on the team. In 1999, he passed the very challenging Registered Processional Forestry Exam and was promoted to Chief Operations Forester.
We're thankful to have had Bob serve as a weather guru and a very articulate, knowledgeable spokesperson for sustainable forestry. He also has managed to add some fun to Big Creek including storing surfboards in our warehouse next to our premium redwood so he is ready to enjoy the ocean.
Bob is planning on surfing, swimming and riding his new cruiser bike! Congratulations to Bob and thank you very much for your many contributions to Big Creek Lumber!
---
John Mcdonald, Sales, Watsonville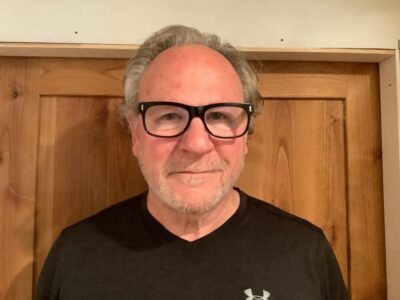 How long have you worked at Big Creek? I have worked for Big Creek for 8 years.
What is your favorite part of working for Big Creek? I enjoy working with customers on their construction projects.
What is your favorite product that we sell? Our beautiful redwood products.
What do you like to do for fun?  Woodworking and cycling are the things I like to do in my spare time.
---
CZU Rebuilding and Regrowth

The CZU Fires impacted many residents of Santa Cruz and San Mateo Counties. This has been a heartbreaking loss for our community and many of us at Big Creek know from personal experience how challenging the post-fire recovery is, with everything from insurance claims and permitting obstacles to labor and material shortages.
When Big Creek Lumber co-founder Lud McCrary lost his own home, he wanted to figure out how we could help others. To make the rebuild process a little less painful, Big Creek is offering product discounts for anyone who suffered the loss of a structure in the fires. For rebuild discounts, reach out to your Big Creek Sales Representative for special discounted Contractor pricing.
---
Market Report
Sales in all three markets, GDF – OSB – Plywood have been slow, causing mills to look for orders. Expect prices to adjust in April.