Did You Know???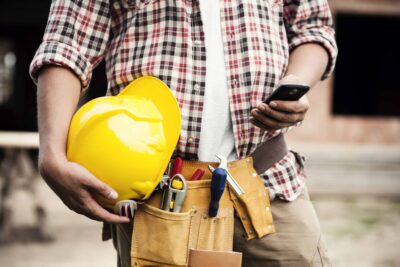 You can now text a message directly to your sales representative's landline. This is possible because of our new integrated system.
Your delivery driver will text you when your material leaves the Big Creek yard and will also text you with progress updates. If you are not receiving these texts, please contact your sales representatives. Our dispatcher will contact the driver.
---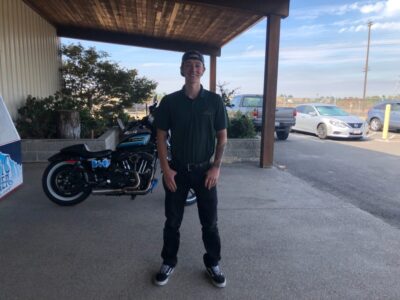 Grayson Fullerton, Cashier/Stock Clerk, Atwater Branch

How long have you worked at Big Creek? 5 months.
What is your favorite part of working for Big Creek? My favorite part is helping customers find what they need.
What's your favorite product that we sell? My favorite product to sell is lumber because it's for building anything customers need, whether is Douglas fir or our redwood.
What do you like to do for fun? I spend most of my free time riding my motorcycle and or camping.
---
Meet our Customer Service Credit Team
Meet our Customer Service Credit Team; Diane Olivares (left), Annette Falcon (center) and Sylvia Ramirez (right). Big Creek welcomes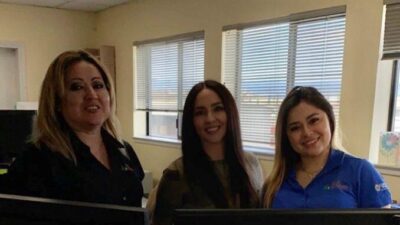 new employee Annette Falcon.
Please feel free to reach out to the team at (831) 761-7912, or email credit@big-creek.com if you need assistance with the following online features or have a general question about your credit account:
View Statements
Run Interim Statements
Make a Payment
Obtain a Quote
Access Credit Notes
View Products Purchased
View Orders
Did you know you can also reach the Credit Department by text at (831) 761-7912?
---
Market Report
We saw prices fall dramatically in July for all markets; Green Douglas fir, Plywood and OSB. There has been more activity in all markets recently and price reductions have slowed. Look for prices to flatten and possibly start to rise in August.