COVID 19 UpdateSanta Cruz, San Luis Obispo and San Mateo Counties now require masks to be worn indoors in all businesses. We appreciate your cooperation and apologies for the inconvenience.
---
Maria Zamora, Invoicing Clerk, Watsonville Branch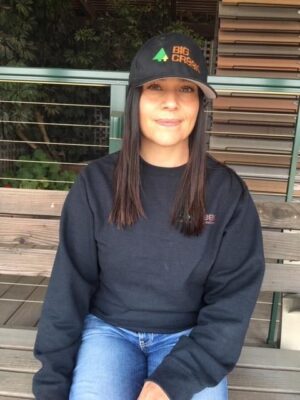 How long have you worked at Big Creek? 4 years.
What is your favorite part of working for Big Creek? I enjoy interacting with customers and helping them, but most important my boss and co-workers make it feel like it's my second home.
What's your favorite product that we sell? Tools!.
What do you like to do for fun? I like to work out and enjoy having quality time with my son.
---
Did You Know???
You can now text a message directly to your sales representative's landline. This is possible because of our new integrated system.
Your delivery driver will text you when your material leaves the Big Creek yard and will also text you with progress updates. If you are not receiving these texts, please contact your sales representatives. Our dispatcher will contact the driver.
---
Market Report
The commodity market seems to have hit the bottom. If you have a project to buy for or build it might be a good time to get your materials committed.