NEWS & NOTES FROM
BIG CREEK LUMBER
Tools, Tips and Information from our business to yours – Building better business together!
---
February Lumber Market Report
Green Douglas Fir prices increased with a reduction in supply in late January when Sierra Pacific announced they are closing a mill.
The OSB market remains quiet and the market is flat to soft.
The Western Sheathing market is flat to soft.
Weather will play a key factor in all markets during February.
---
February Store Special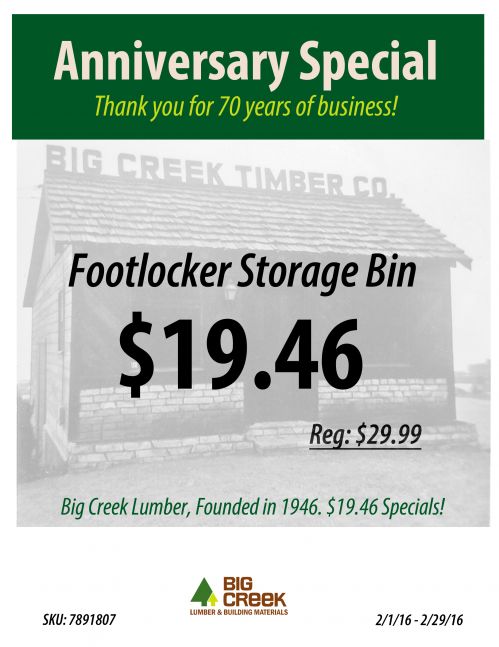 Limited Quantities. While supplies last. See an Associate for details.  2/1/16 –  2/29/16.
---
Why Remodelers Should Stay in Touch
Follow up more than once to keep your company on clients' radar
By Hugh Stearns

Editor's Note: This is the third and final installment of a series on the benefits of a customer-survey system.
Our firm uses a three-part survey system, the final phase of which is the follow-up calls we make after projects have been completed. Most people think of this as an optional best practice for sales and marketing. However, this is such an important aspect of sales prospecting that I would consider it a requirement. But, as with the other surveying that we do, the real value comes in the information that drives continual improvement-not just in sales, but across the entire organization.
We call clients back six months after a project has finished and then every year around the anniversary of its completion. The first thing we ask is, "How is everything holding up?" Many contractors are afraid to ask such a question, but really, they should be afraid to not ask this question. Sometimes we don't get the answer that we want, and we have a self-generated callback on our hands. However, what we have gained is far more valuable than the inconvenience and cost incurred: We have addressed something that was annoying a client.
This almost always creates a raving fan who will tell the story to friends. "This company," they say, "not only called us back six months after they finished the job, they also came back and took care of a little problem." If you don't ask about and address problems, that story is more likely to be, "They did a pretty good job, but…"-if they say anything at all.
---
Contractor's College Event 
On Friday, January 29th Big Creek Hosted its 2nd Annual Contractor College. Many customers attended and there was a vendor fair, presentations and great prizes. A big thanks to everyone who attended, our guest speakers and the vendors who helped put on this event.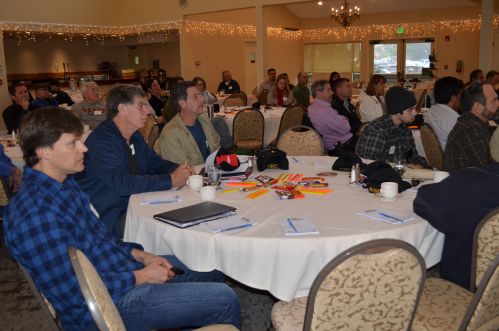 ---
Employee Spotlight

Bob Berlage – Communications Director
How long have you worked at Big Creek? I started work as a timber faller (lumberjack) for Big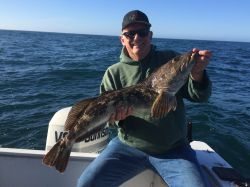 Creek Lumber in August 1983. I had done that job for ten years before coming to Big Creek. During that time I cut trees in Utah, Wyoming, Idaho, Arizona, Washington and Oregon. I was astonished at how protective the logging regulations were in Santa Cruz compared to the other places I had worked. When my hips gave out in 1994, Big Creek provided me with a different employment opportunity and I finally got to use some of the things I learned in college.
What is your favorite part of working for Big Creek? My favorite thing about Big Creek is the wonderful, dedicated people who work here. I have developed life-long friend-ships with a number of my coworkers.
What's your favorite product that we sell? Redwood lumber is absolutely my favorite Big Creek product. I've been able to see the entire process, beginning with foresters writing the harvest plans and marking the trees, then the logging and trucking, the sawmill operation and finally the product being sent out for sale. Because of decades of selective logging, we have the best redwood lumber on the market.
What do you like to do for fun? My favorite thing is fishing in the Monterey Bay. Coming in second would be enjoying a nice glass of Cabernet or Zinfandel.
---
Want to be up on the latest at Big Creek Lumber?

Like us on Facebook: https://www.facebook.com/BigCreekLumber