NEWS & NOTES FROM BIG CREEK LUMBER
Tools, Tips and Information from our business to yours – Building better business together!
---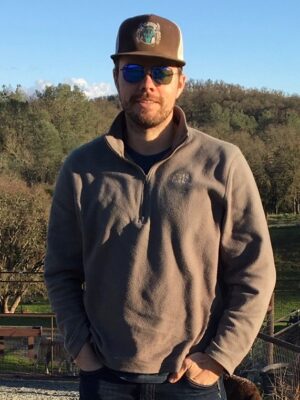 Shane Scanlan, Forestry Technician, Davenport
How long have you worked at Big Creek? I will be coming up on 1 year this summer.
What is your favorite part of working for Big Creek? I like the variety, every day is a little bit different and there are always new challenges.
What's your favorite product that we sell? Probably our redwood decking.
What do you like to do for fun? I really enjoy leather working, hiking, and running.
---
Market Report
All 3 markets Green Douglas Fir – Plywood – OSB have been very strong and under produced; look for all 3 markets to see price increases in July.
---
Back in the Woods!
Under current state policy, Big Creek is considered an essential business and this includes our forestry and logging operations. Our Registered Professional Foresters and loggers are working full time to provide our customers with the finest redwood products available.
Did you know that in the early 1980's the average tree size delivered to our sawmill in Davenport was 780 board feet? Today, the average tree size is in excess of 1,300 board feet.
Remarkably, many of the trees currently shipped to our sawmill come from local forest lands that have been harvested several times since the 1980's. This amazing growth is the result of the single-tree selection harvesting methods pioneered by Big Creek Lumber decades ago. By continuing to use these sustainable harvesting practices, Big Creek should be able to supply our customers with quality lumber for years to come.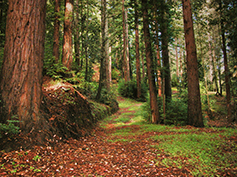 ---
In addition to lumber, hardware and many other building needs, Big Creek Lumber also has a great selection of doors and windows, all at competitive prices.
Contact one of our sales representatives at our Watsonville, Santa Cruz, Paso Robles, Atwater or Half Moon Bay stores to learn about door and window options to upgrade your new or existing home.
---
We're pleased to announce our branch hours will be as follows:
Monday – Friday, 7am -5pm
Saturdays: (varies by branch):
Half Moon Bay and Santa Cruz: Open 8am – 1pm
Watsonville: Open 7am – Noon
Atwater & Paso Robles: Closed
Sundays: All Branches Closed
For everyone's safety, please remember that face coverings are required for entering our retail locations.