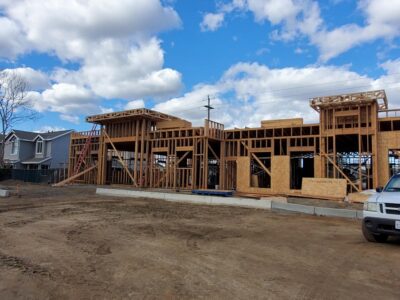 Russell Marks is a General Building Contractor and owner of The Russ Corp. Russell works on a number of projects including custom homes, multi-family units, subdivisions and commercial buildings. Here you can see one of his recent projects, a dental office being built in Turlocok.
Russell is a customer of Big Creek Lumber Company's Atwater Branch. He says that "The folks at Big Creek do a great job of providing quality material in a timely manner. This includes sourcing specialty items. It's a genuine pleasure working with Frank and Robert. They take care of every need."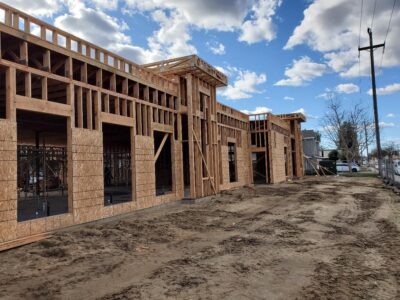 Big Creek Lumber can supply your building needs, whether your project is remodel, repair or new construction. Contact your local branch and let us know how we can help.
To have your project featured in a future newsletter and on our website, contact our office