In 1946, Bi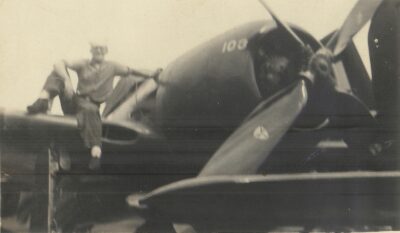 g Creek Lumber was founded by brothers Bud and Lud McCrary through a combination of hard work, ingenuity, a foundation in the skilled trades, and a passion for sustainable forestry.  Now, 75 years later, the Big Creek Lumber is honoring that legacy and celebrating 75 years in business by launching the McCrary Family Scholarship, which will provide financial assistance to graduating high school seniors pursuing a career in the skilled trades or forestry.
Upon returning from service in World War II, Bud and Lud co-founded Big Creek Lumber at approximately the same age that most students graduate high school. Although their education was non-traditional, the skills that they picked up serving their country set them up for success when establishing Big Creek Lumber. During the war, Bud worked for the Navy as a teenage civilian and later served in the Navy as a mechanic on aircraft carriers.  Meanwhile, Lud signed up for continuation school while attending a trade school in San Francisco for diesel mechanics, all before serving in the Merchant Marines at the young age of 16. The pair's father, Frank McCrary, served in the SeaBees (the United States Naval Construction Battalion) while their mother Agnes worked in the San Francisco shipyards welding and watering down concrete ships as they cured.
When Bud, Lud, their father Frank, and their uncle Homer returned from the war and founded Big Creek Lumber in 1946, they put the trade skills they acquired during the war and from a life working in the woods into practice and took on the roles of loggers, sawyers, equipment operators, mechanics, builders, and more for the fledgling company.  Together, four men who never earned a high school diploma but had a sound skill set in the trades, a dedication to forest management, and knowledgeable mentors, became lifelong learners and built Big Creek Lumber into the company it is today.
The McCrary Family Scholarship will be awarded to graduating high school seniors who will be continuing their education in the skilled trades or forestry.  Students who are seeking to apply can get more information and an application at: www.bigcreeklumber.com/scholarships