NEWS & NOTES FROM
BIG CREEK LUMBER
Tools, Tips and Information from our business to yours – Building better business together!
---
April Lumber Market Report
All three markets, green douglas fir, western sheathing, and OSB had a strong March with prices pushing up and order files pushing out 2 weeks, this trend should continue through April.
---
April Store Special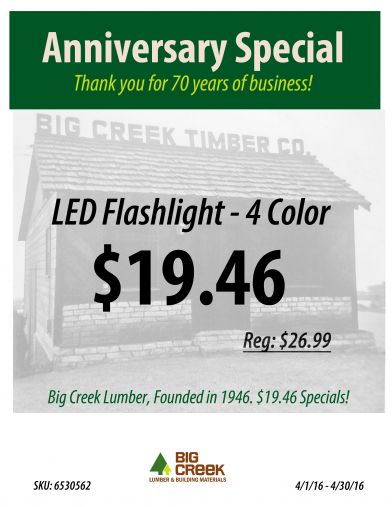 Limited Quantities. While supplies last. See an Associate for details.  4/1/16 –  4/30/16.
---
Be a Facilitator, Not a Boss
Paul Winans' column this week encourages leaders to seek to understand and inspire their employees, not command and intimidate
By Paul Winans
One of the things I do these days is facilitate peer group meetings for Remodelers Advantage Roundtables. The typical meeting is three days long, with 10 or so non-competing companies coming together to help one another get better.

"Facilitate" means that I manage the meeting, staying more or less in control, with the permission and trust of the attendees, while working to make the meeting as fruitful as possible.

"Being the Boss" connotes a very different approach to management. Implied in that phrase is the boss can tell anyone working under them whatever they want to (within reason and legal limits). The relationship is often not one of mutual respect. How can one be more of a facilitator while being the boss?
---
Community – School Garden Bed Grant Program
While celebrating Big Creek's 70th Anniversary, a garden grant program was established to continue supporting school garden programs in the areas where we do business, awarding garden bed grants to ten schools. Grants applications were filled out in the fall and the kits were delivered the spring. We'd also like to thank Sun Land Products for providing the soil and Orgill for the garden tools.
The following schools received grants:
Almond Acres Charter Academy
Alvin S. Hatch Elementary School
Aromas School
Boulder Creek Elementary
Branciforte Middle School
Farallone View Elementary School
Orchard School
Our Lady of Mercy School
St. Paul Lutheran School
Templeton Elementary School
From the schools:
"We are very excited and honored to be receiving garden bed kits from Big Creek Lumber.  This grant will help us to provide hands on learning activities for all of our students.  The old planters in our kindergarten area are starting to fall apart, so we can't wait to put in the new garden beds and start planting!" – Joe Kirschner, Second Grade Teacher @ Templeton Elementary School
"We are extremely grateful to Big Creek Lumber Company for their generosity!  These garden beds and supplies will help Almond Acres Charter Academy students to apply their knowledge from the classroom in a hands-on, meaningful way.  It will also allow students to tap into their naturalist intelligence, which is one of the eight multiple intelligences that is focused on at AACA.  We are always thankful for partnerships with local businesses and organizations."  – Amy Baker, Program Director @ Almond Acres Charter Academy
 "We are greatly looking forward to our new garden beds.  Aromas School has around 400 students but only three garden boxes.  The children who are able to participate in our garden program love everything about it – such a fun way to learn science and social skills! – but we just don't have enough gardens for the number of kids who want to participate.  We are so grateful to the generous businesses who are helping us expand our garden program.  Thank you very much!" – Erik Blomquist, 5th Grade Teacher @ Aromas School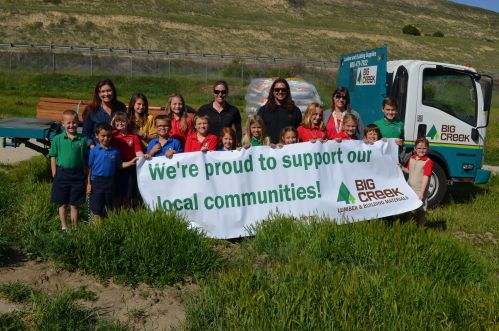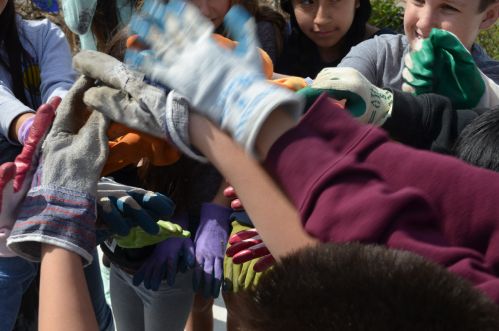 ---
Employee Spotlight

Daniel Fernandes – Branch Manager, Atwater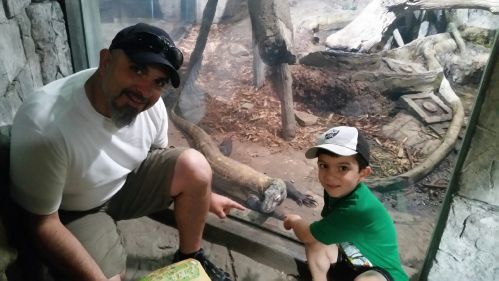 How long have you worked at Big Creek?
I have been with Big Creek since August of 2013.
What is your favorite part of working for Big Creek?
My favorite part about working for Big Creek is the people. I really enjoy working with the good folks at Big Creek. The fact that I can pick up the phone and go directly to the owners without the many levels of management is great. I enjoy working for a company where upper management and the owners roll up their sleeves and jump right in.
What's your favorite product that we sell?
My favorite product to sell is engineered wood products. I have a lot of experience in it and it comes easy to me. With engineered products you have to be certain to dot your I's, cross your T's because it is an expensive product and many times the person purchasing is not certain what they are getting. Therefore we have to be very detailed in the information being given.
What do you like to do for fun?
What I like to do for fun first and foremost is spend time with my best friend, my six year old son. I enjoy the time I spend with him playing, teaching and learning. Every day is a blessing getting to grow with him. I also enjoy music and am a lead singer for a local cover band. When time permits I also enjoy jumping on my motorcycle and hitting the open road.
How do you tie your life as a rock star in with Big Creek Lumber?
I don't really consider myself a rock star. I enjoy music and it's really fun to be able to motivate a crowd to sing, dance and party along with you. I think the fact that I am comfortable on stage in front of people makes it a lot easier to talk to people, and in this business you have to be able to talk to people.
---
Want to be up on the latest at Big Creek Lumber?
Like us on Facebook: https://www.facebook.com/BigCreekLumber