NEWS & NOTES FROM
BIG CREEK LUMBER
Tools, Tips and Information from our business to yours – Building better business together!
---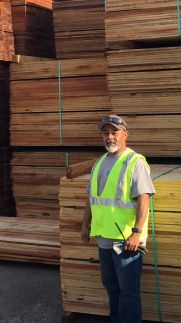 Employee Spotlight
Jesse Gonzalez, Customer Service in Atwater
How long have you worked at Big Creek?
I've worked at Big Creek for approximately a year and a half.
What is your favorite part of working for Big Creek?
I enjoy the camaraderie between all of the employees at our yard.
What's your favorite product that we sell?
All of the redwood lumber that we sell.
What do you like to do for fun?
For fun I like spending time with my family and gardening, and growing veggies.
---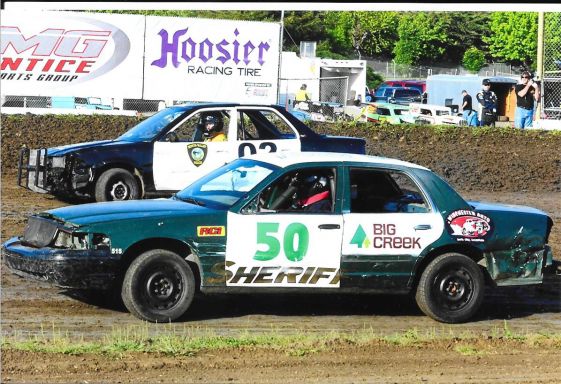 Big Creek Sponsors Police in Pursuit
By Deputy Michelle Burhans
"Police in Pursuit" (PiP) is a fundraising event benefitting Special Olympics of Northern California (SONC). It is a car race between Law Enforcement Officers (LEO's) and takes place at Ocean Speedway in Watsonville. LEO's are the largest grassroots fundraisers for all of Special Olympics. LEO's started the Law Enforcement Torch Run in 1981 and they continue to raise money and awareness for those with intellectual and developmental disabilities.
PiP started in 2010 and was the only event of this kind in the country. Some retired patrol cars were purchased from city auctions, but most cars were donated by some very generous tow companies in Santa Cruz County. The premise of PiP is to have LEO's racing cars that represent their department's patrol car paint and decal scheme. Emergency lights add to the excitement.
Each LEO driver collects minimum of $750 in donations from companies such as Big Creek as well as individuals as a tax deductible entry fee.  The starting position for the race is based on who raises the most money and therefore most drivers try to raise more money than the other drivers. In 2016, there were fifteen LEO drivers representing nine LE agencies and the event raised more than $38,000 for SONC.
Our event is growing each year and is a crowd favorite at the track. Ocean Speedway's promoter has given us six races for the year and our own point series. Additionally, an event in Illinois began in 2017 and was modeled after "Police in Pursuit" and they were able to raise $75,000 for their event.
Come join us at the opening event on April 27th 6pm, at Ocean Speedway 2601 E. Lake Ave, Watsonville (Santa Cruz Fairgrounds).
To support this fundraiser, visit https://www.sonc.org/policeinpursuit for Team SCSO #50. 100% of donations go directly to Special Olympics of Northern California. If you know someone, or a business, who would like to sponsor Team SCSO, contact Michelle Burhans.
---
Is Someone on Your Team Having Problems? Do This.
Meet them, show you care, and agree on what both of you should do next.
By Paul Winans

Most of us work with other people in our company. You get to know them and can usually anticipate how they will respond to situations and circumstances.
Then, seemingly from out of the blue, somebody starts acting differently. It usually is a change for the negative. Maybe their performance is not as good. They might seem remote instead of being engaged. They could have a shorter fuse and get angry quickly.
What can you do? When a consulting client of mine calls with this issue, here is what I suggest.
Get Together Out of the Office
Go somewhere that is not a power place for either of you. A neutral environment will make it more likely the employee will open up.
Take the employee out for a meal or a beverage in a place that, ideally, the employee and you are familiar with. The less anticipation and anxiety, the better.
The lumber market is very strong and we are experiencing an extremely volatile market. Lumber commodity market prices are shifting rapidly sometimes daily or even hourly. We suggest working with your local representative when quoting jobs and monitoring the market closely.
OSB market has seen Mill shut downs for repairs which creates volatility  and is still dealing with transportation problems, look for OSB  prices to be flat to up in April.
---
Want to be up on the latest at Big Creek Lumber?
Like us on Facebook: https://www.facebook.com/BigCreekLumber