NEWS & NOTES FROM BIG CREEK LUMBER
Tools, Tips and Information from our business to yours – Building better business together!
---
Israel Esparza, Yard Foreman in Santa Cruz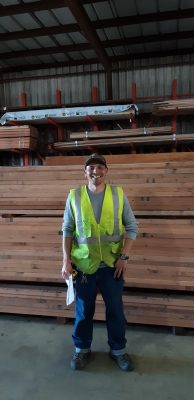 How long have you worked at Big Creek? This June of 2019 will be nine years.
What is your favorite part of working for Big Creek? Working with the public and making customers feel special when they visit Big Creek. I enjoy helping people, and working for Big Creek makes me feel like I have the opportunity to make the world a better place.
What's your favorite product that we sell? Redwood. I love taking hikes along forests, and working with redwood and different types of wood makes me feel like I am always a part of nature.
What do you like to do for fun? Mountain biking with my two sons and fishing of the Capitola wharf.
---
YOU'RE INVITED!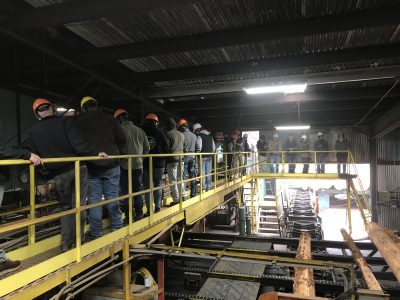 Door & Window Event and Sawmill tour
Friday, May 10th
– Meet our Door and Window Vendors!
– Tour the Big Creek Sawmill!
– Space is Limited!
– Select a tour: 8:15 or 9:15
or Call Michelle at (831) 466-2425
---
Materials Donation for Paso Robles Youth
We are honored to be able to donate materials regularly to the Paso Robles Youth Arts Foundation. They use materials to build sets for their many theatre productions.
Chris Skanes, a Big Creek Employee, volunteers many hours of his personal time building sets for the performances. He has been active with the foundation since his own daughter participated in shows years ago.
The foundation's mission is to enrich the lives of area youth with free after-school classes in the visual and performing arts in a safe, nurturing environment.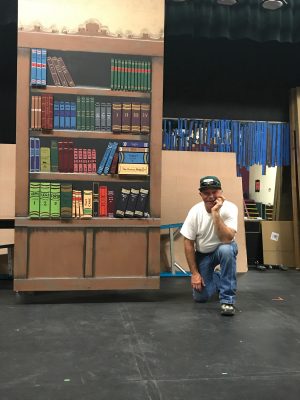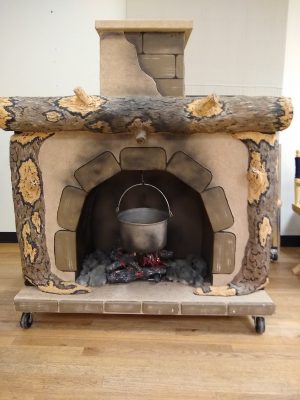 They offer many classes and even camps for local youth including theatre, art, music, singing and much more. They are a fixture in the local community and do great work!
---
Facebook and Instagram Going Dark Should Be a Wake Up Call for Entrepreneurs
Social media is a tool you use. Your website and your email list are assets you own.
By Kimanzi Constable
On Thursday (March 13th), Facebook experienced an outage on its main platform, and on Instagram and WhatsApp. During that time, users had issues posting, commenting, and accessing content. For entrepreneurs who use social media for their business, this should be a blaring wake up call.
Scrolling through your feed today, you're likely to notice entrepreneurs talking about the outage and how they were affected. Just like in times past, for some entrepreneurs their business is heavily dependent on organically posting on social media. The outage Thursday is a reminder of time-tested business principles.
There is no doubt businesses lost revenue with this outage. For those who pay for advertising, their ads weren't reaching potential customers. For those that rely on posting in their Facebook groups, on their personal pages and on Instagram, they lost revenue because they couldn't use the strategy that they've always used.
There are lessons to be learned. Just like companies that relied on SEO before Google started making algorithm changes, you can't build the foundation of your business on someone else's platform. Your marketing plan should not rely too heavily on one main strategy.
---
April Market Report
All three markets – Green Douglas Fir, Western sheathing and OSB – are flat but firm. As drier weather comes all three of these markets will see price increases in April.