NEWS & NOTES FROM
BIG CREEK LUMBER
Tools, Tips and Information from our business to yours – Building better business together!
---
Houzz Seminar and Sawmill Tour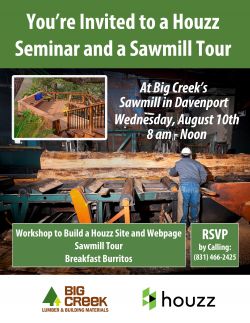 ---
Employee Spotlight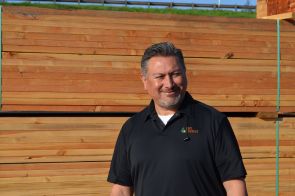 Eddie Munguia – Lead Customer Service Rep in Watsonville
How long have you worked at Big Creek? I have been employed with Big Creek for 20 years.
What is your favorite part of working for Big Creek? Being able to give customers the best service I can provide with a smile.
What's your favorite product that we sell? I like redwood, redwood looks great on decks, indoor décor, indoor and outside trim. It's an awesome product.
What do you like to do for fun? In my leisure time, I spend time with my family camping at Pismo Beach (sand dunes) and of course donating time at my local church.
---
What'd You Say?: A Guide to Word of Mouth Marketing
This low-tech marketing technique is a great way to get the publicity you need By Marisa Mendez
Don't let technology advances and new products fool you: Word of mouth marketing (WOM) is still one of the most popular marketing tools for small businesses. "Word of mouth marketing is a grassroots, guerrilla type of advertising," says Mark Harari, director of marketing and chief storyteller at Remodelers Advantage. Says Bridgette Cude, writer for WordofMouth.org, "It's the idea that if you're remarkable and nice to your customers, then people will talk about you." Here, Harari and Cude offer their best advice to maximize WOM's effectiveness.
---
Community Support – Santa Cruz Shakespeare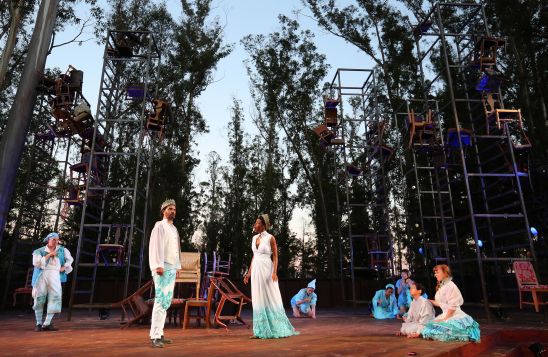 Santa Cruz Shakespeare is thrilled to present its 2016 summer repertory season, with performances beginning July 12 and playing through August 28 at its new home in The Grove at DeLaveaga Park, 501 Upper Park Rd. in Santa Cruz.The 2016 season, the first in the company's new outdoor venue in DeLaveaga Park, starts with Shakespeare's magical comedy in the woods, A Midsummer Night's Dream, directed by Terri McMahon, opened July 15th; followed by Shakespeare's dark family tragedy, Hamlet, opening July 29 with direction by Paul Mullins, director of the SSC's Henry V in 2013. Plus, Santa Cruz Shakespeare continues the tradition of showcasing the season's intern acting company with a Fringe production of the time-traveling, gender-bending comedy Orlando, by Sarah Ruhl and based on the novel by Virginia Woolf, with three performances only starting August 17th.
Rick Wright, Board President, at the Grove dedication opening ceremony, said in his remarks standing on the stage: "I am standing on an immense pile of local and sustainably harvested Big Creek redwood, and Big Creek donated this completely for free. And from our picnic grove, with tables made from material also donated by Big Creek, you can enjoy one of the most gorgeous views of the Monterey Bay anywhere in the area."
For tickets or additional information visit: santacruzshakespeare.org
---
August Market Report
The Green Douglas Fir market remained steady with prices dropping and rebounding in July, with 1-2 week order files.
Western sheathing market has been firm all through July with 2 week order files.
OSB market has been firm to up all month long with order files out 2-3 weeks.
---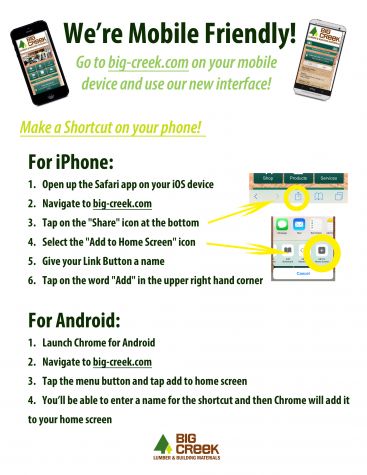 ---
Want to be up on the latest at Big Creek Lumber?
Like us on Facebook: https://www.facebook.com/BigCreekLumber