NEWS & NOTES FROM
BIG CREEK LUMBER
Tools, Tips and Information from our business to yours – Building better business together!
---
July Lumber Market Report
The Green Douglas Fir market struggled to find a direction in June with narrows staying flat and wides being soft.
Western Sheathing market was able to have firm numbers through June.
The OSB market in June was soft and lost ground early in the month but has slowed its retreat.
---
July Store Special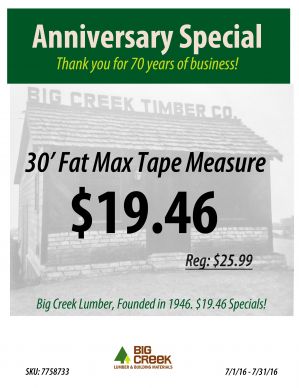 Limited Quantities. While supplies last. See an Associate for details.  7/1/16 – 7/30/16

---
Social Media Cheat Sheet
By Marisa Mendez
Feel #sick when people start talking about what's going viral? Is traffic just something you sit in during rush hour? And what's the difference between a meme and a GIF, anyway? Don't worry; we've got you covered with a beginner's guide to some of the most popular social media terms.
Check-in: An action on social media that lets users tell their followers their physical location. It's usually denoted by a balloon-like image.
Filter: An effect used on an image to alter or enhance it. Sepia and black and white filters are examples.
Follower: Someone who subscribes to your account to follow your posts.
GIF: An image that can be static or moving that presents something humorous. GIF stands for Graphic Interchange Format.
Handle: Your username on a social media account. Our Twitter handle is @RemodelingMag.
Hashtags: The pound sign. Adding a hashtag to a word or phrase helps to categorize the content of your post. Hashtags are searchable and good hashtags can actually increase your traffic on the website. #awesome
Like: A button you click when you enjoy a post. Usually it's the word "like" or a heart-shaped button
---
Special Feature – Congrats to Holcomb Construction!
A big congratulations to Ward, Bear and Bill of Holcomb Construction on their retirement after many years as a local construction company. Notably they built the Seascape Resort, many homes and large projects in the area.
Big Creek Lumber would like to thank them for their many years as customers and wish them the best in their retirement!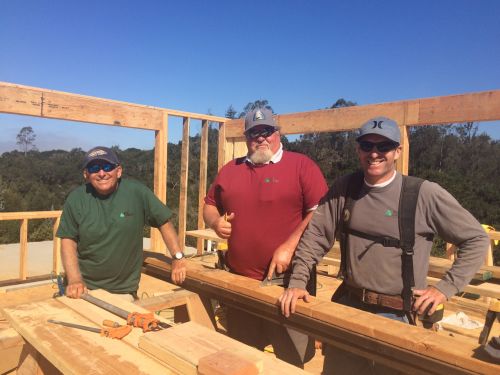 ---
Employee Spotlight

Angel Zavala – Electrical Apprentice
How long have you worked at Big Creek?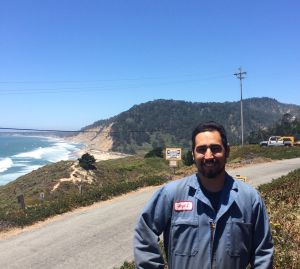 I have worked at Big Creek Lumber for six years. I started working on the Green Chain, then was a Millwright Apprentice and most recently took classes at a technical school and was promoted to become an Electrical Apprentice.
What is your favorite part of working for Big Creek? 
I enjoy the manufacturing environment. The people I work with are friendly and I like working with the machinery.
What's your favorite product that we sell?
Redwood. Especially clear heart redwood.
What do you like to do for fun?
In my spare time I enjoy spending time with my family, mountain biking in Wilder Ranch State Park and at Waddell, and I enjoy looking at the surf.
---
Santa Cruz Customer Day and Houzz Seminar and Sawmill Tour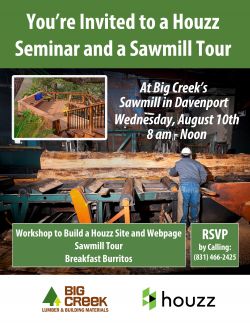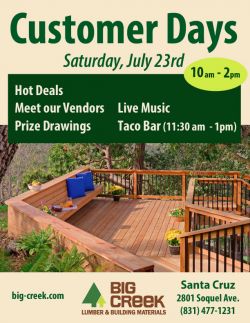 ---