NEWS & NOTES FROM
BIG CREEK LUMBER
Tools, Tips and Information from our business to yours – Building better business together!
---
June Lumber Market Report
The Green Douglas Fir framing market remained firm in May with the composite price being $57 mbf higher than a year ago.
The OSB market has remained firm with 2-3 week order files with the composite price being $98 msf higher than a year ago.
The Western Sheathing market has had small ups & downs in May but finished the month on a firm footing with 1-2 week order files. The composite price is $56 msf below a year ago.
---
June Store Special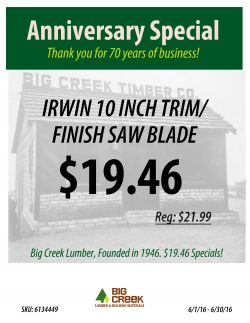 Limited Quantities. While supplies last. See an Associate for details.  5/1/16 – 5/31/16

---
Maintaining Your Right to Lien
By Michael Stone

At least once a week I hear from someone who can't get paid for work they've done.
That's because some people believe they can have the power to change the contract they've signed, whether you agree with the change or not. They control the purse strings, so if you want to get paid, you'd better do what they say.
That's why I believe you should preserve your lien rights on every job you do. If the job is big enough to require a signed contract, it should include a right to lien, and every job is big enough to require a signed contract. Read More
---
Community – FoodLab  at Pacific Elementary School
Not your average school lunch! The folks at Pacific Elementary School in Davenport have an innovative way of feeding their students meals. With their Life Lab Garden, which has been supported by many material donations from Big Creek Lumber, they grow organic veggies and have a "Farm to Cafeteria" approach to school lunches.
This innovative program is called FoodLab. With adult supervision, students plan meals and make healthy, locally sourced organic lunches for students and staff. Through this they learn healthy eating, meal preparation, kitchen skills, social skills and problem solving.
The food is prepared by fifth and sixth graders who go into the kitchen once a week in groups of 5 to 7 to work with FoodLab Coordinator Emelia Miguel. Each child has a position – Prep person, Cook, Manager, and Baker – and positions are rotated every month. Very cool! For more information, Click Here.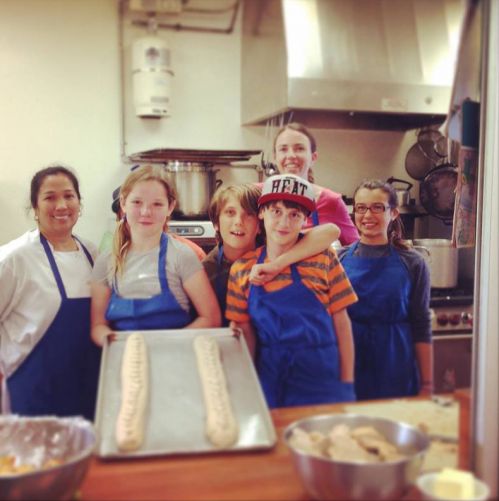 ---
Employee Spotlight

Charlie Rehm – Contractor Sales, Half Moon Bay
How long have you worked at Big Creek?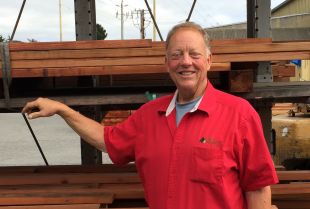 I have worked at Big Creek Lumber for eight years.
What is your favorite part of working for Big Creek?
The most enjoyable part of my job is providing the appropriate product for our customers' homes and creating partnerships with them as they realize tremendous gains in property value. The small community makes our yard very unique. I have lived here for 33 years and feel as if I know most everyone in town.
What's your favorite product that we sell?
I still sell redwood with more passion than any other product that we offer.
What do you like to do for fun?
In my spare time I enjoy working on my house and working on my jeep.
---
Upcoming Events Customer Days
It's that time of year to join us for great products, vendor representatives, food and prize drawings. All events are from 10am – 2pm. We hope to see you there!
Paso Robles – Saturday, June 4th
Half Moon Bay – Saturday, June 18thSanta Cruz – Saturday, July 23rd
---
Want to be up on the latest at Big Creek Lumber?
Like us on Facebook: https://www.facebook.com/BigCreekLumber