NEWS & NOTES FROM
BIG CREEK LUMBER
Tools, Tips and Information from our business to yours – Building better business together!
---
Employee Spotlight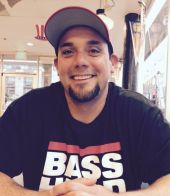 Matt Mosher – Contractor Sales in Paso Robles
How long have you worked at Big Creek?
I've been with Big Creek for almost 13 years, I started in September of 2003. For about ten years I was a delivery driver and worked my way up to a class A driver and then senior driver. As of May 9th, I'm in contractor sales and loving it!
 What is your favorite part of working for Big Creek?
I've always enjoyed the people I work with and I've built some really good relationships with  our customers (not to mention earning their respect by working hard for them at their jobsites!)
What's your favorite product that we sell?
I always enjoy it when we receive a fresh load of redwood.
What do you like to do for fun?
In my time off I love to camp and fish along the coast with my family and friends. And now being a "daddy" to a 3 year old boy that my wife and I are in the process of adopting, and if all goes well it will be final in about a year and a half!
---
SELL THE "IN BETWEEN"
By Rick Davis
Every contractor has experienced the pressure of a frustrated client expecting projects to run perfectly on flawless timelines. The problem is that consumers have unrealistic expectations and presume that the before-and-after projects photos occur with no glitches. The common belief is that consumers are "more educated and ever before." I disagree.

The internet, HGTV and readily available information from manufacturers does, in fact, provide a lot of information. But it could be argued that the information is as confusing as it is helpful.

Consider that you are involved in construction projects every day of your life while the consumer may build or remodel once or twice in a lifetime. This means the consumer has a very clear picture of the before and after picture, but not much idea of the process in between. My tip is to sell "in-between."

The in-between is the time when their home is a job site. It means surprises and unexpected delays. It means a change in lifestyle for the homeowner. On your first sales call, ask your client what construction experience they have. You may discover they have little clue about the challenges they are about to face. This is the moment for you to establish your credibility.

Start by educating your client about problems that can occur and how you avoid them in the first place. You can explain how their proper planning involvement, under your guidance of course, can make a difficult job run smoothly. Help them plan for the care of pets and children. Let them know their neighbors might have concerns and that you offer to meet them prior to the project to help ease tension (and potentially get a referral in the process!) Clearly lay out how a properly scheduled project can work…with their cooperation.

Before you make a sales pitch, first set expectations. You will inspire confidence in the buyer and get a leg up on your competition.

Rick Davis is a contributing editor to several construction industry magazines and a nationally recognized sales trainer. You can sign up for his daily business tips at www.buildingleaders.com
---
Community Support – Santa Cruz County Fair

Come visit us at the Santa Cruz County Fair, being held at the fairgrounds in Watsonville from Wednesday, September 14th – Sunday, September 18th. We're located just before the livestock area.
This year's Big Creek booth features: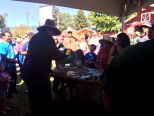 Charity Fundraiser Raffle, Tickets $5 Each or 3 for $10.
Kid's Picnic Table Drawing. Free to enter!
Redwood Seedling Giveaway (while supplies last).
Big Creek Lumber temporary tattoo station.
Information on our forestry practices.
And much more!
---
September Market Report
The Green Doug Fir market remains flat with mill order files out two weeks.
The OSB market is soft and in a correction mode with order files at a week to ten days.
The Western Sheathing market is flat with mill order files at week to ten days.
---
Want to be up on the latest at Big Creek Lumber?
Like us on Facebook: https://www.facebook.com/BigCreekLumber