NEWS & NOTES FROM
BIG CREEK LUMBER
Tools, Tips and Information from our business to yours – Building better business together!
---
Employee Spotlight
Frank Cota – Contractor Sales in Atwater
How long have you worked at Big Creek?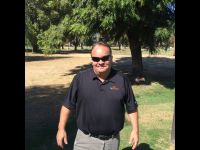 I've worked at Big Creek Lumber for a total of six and a half years. I was gone from big creek for 12 yrs and during that time I sold treated lumber to the yards and bought redwood from the mill. I always maintained a connection to Big Creek.
How did you get into the lumber industry?
I grew up on a cattle ranch in Gilroy. My whole life was cattle, building fences and caring for the ranch. Then I got my first job at a lumber yard at 18 years old and was hooked.
What is your favorite part of working for Big Creek?
I enjoy my fellow employees. I also respect the owners and the way that they run the business.
What's your favorite product that we sell?
Redwood. All of it.
What do you like to do for fun?
I enjoy working on my property and spending family time with my daughter.
---
How To Respond to a Budgetary 'Hard Stop'
Offer options that give customers what they really want … even if it tops the 'hard-stop' budget limit By Jesse Carleton
A remodeling contractor I work with emailed this to me and his Remodelers Advantage Roundtable group members:
"This homeowner signed [a] design agreement with a budget range of $90,000 to $95,000, hard-stop. We designed the project to $94,383, then through material upgrade and added feature options they ended at the $111,280, so obviously the $95,000 wasn't a hard-stop…"
Here are some thoughts on that matter.
The hard stop is rarely all the money available. The key is that you met that stated hard-stop budget and let the client drive the upgrades.
---
Community Support – School Garden Bed Grant Program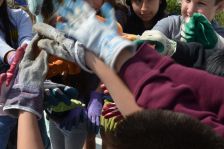 School is back in session and we've announced the second year of our redwood garden bed grant program for schools in the communities in which Big Creek does business. Again this year, ten garden bed kits will be awarded and delivered to recipient schools.
Completed applications must be returned to the yards in person by Monday, October 31st. All eligible schools will be entered in a drawing and two schools will be selected in the vicinity of each yard at random. The kits will be delivered in the early spring to the schools so they can get their gardens planted for spring.
For more information visit: http://big-creek.com/about-big-creek/community/school-garden-grant-program
---
October Market Report
The Green Douglas Fir market remains flat, with two weeks of order files.
The OSB market is side ways, with two weeks of order files
Western Sheathing market is soft with ten day to two weeks of  order files.
---
Want to be up on the latest at Big Creek Lumber?
Like us on Facebook: https://www.facebook.com/BigCreekLumber