NEWS & NOTES FROM
BIG CREEK LUMBER
Tools, Tips and Information from our business to yours – Building better business together!
---
Employee Spotlight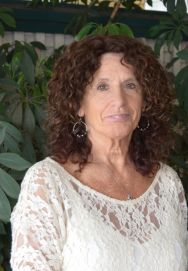 Laura German, Credit & Customer Service Representative
How long have you worked at Big Creek?
I've been at Big Creek for 17 Years.
What is your favorite part of working for Big Creek?
I love helping people and solving problems so that it benefits both our customers and Big Creek.
What's your favorite product that we sell?
I love all the different types of decking that we sell. It seems to be a really popular item with customers as well.
What do you like to do for fun?
I enjoy photography, reading, crossword puzzles, and listening to music.
---
Community Involvement

Historical Shake Splitting Demonstration by Lud McCrary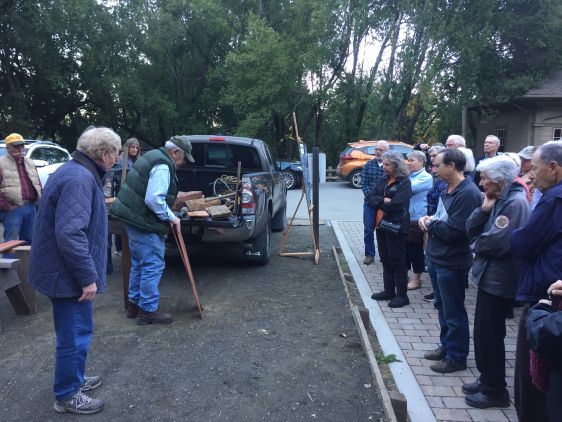 On Sunday, November 12, Lud McCrary and his grandson, Dennis Webb, a fifth generation redwood shake splitter and a Forester at Big Creek Lumber by trade, demonstrated wood shake splitting.
Redwood shakes were commonly used in the 1850's – 1930's. The main difference between shakes and shingles are that shakes are split rather than sawn. Shakes were desirable for ranchers, farmers and lumberman because they only required one person to make them and didn't need any machinery or steam engines to produce. They are light weight, durable and a shake barn could last with little maintenance in excess of 50 years.
Their demonstration took place after a lecture on logging history by Lisa Robinson from the SLV Museum at the opening of the exhibit, "A Rough and Perilous Life – The Redwood Loggers of Woodside", put on by The Friends of Huddart & Wunderlich Parks in Woodside, CA.
Shake splitting used to be a widely used skill and Lud relishes the opportunity to educate others on this lost trade.

---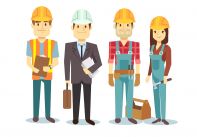 You're Invited!
Contractor Conference!
WHO: All Contractors
WHERE: Aptos, CA (South of Santa Cruz)
WHEN: Friday, January 26th
WHY: A free informative seminar geared towards contractors and the construction industry with guest speakers, a vendor fair, prize drawings, free lunch and much more! This year's event will even feature a historic redwood shake making demonstration by Big Creek Lumber Co-founder, Lud McCrary.
RSVP: by Monday,1/15 Online or calling Michelle at (831) 466-2425
---
After a Disorder Left Her Immobile, One Woman Decided to Remodel Her Home in Style
A smart move – one woman's proactive and stylish plan for aging in place
By Lee Sandweiss 
Lisa Kurz was diagnosed with an auto-immune disorder in 2012 that left her weak and largely immobile. Unable to move back into her three-story condo filled with staircases, Kurz was desperate for a solution.
Luckily, Peter and Lauren Cowan, owners of Agewise Design, knew exactly what to do.
"I couldn't even handle the stair that led from the sidewalk into the condo," Lisa sighed. "Agewise Design built a platform with graduated stairs to accommodate my walker and put a second railing on the staircase and grab bars in the bathroom."
In 2014 the firm tackled the kitchen, which Lisa described as "claustrophobic" adding, "It was not ergonomically well-designed. I couldn't stand at the sink and open the dishwasher at the same time."
"The new kitchen configuration is similar to the previous one, but we took space to create 5-foot turnaround radius for a wheelchair by shrinking the laundry closet," Lauren noted. "We also put in a smaller dishwasher and cabinetry designed to provide kneeholes under the sink for wheelchair functionality."
---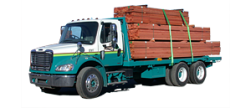 Pre-Delivery Notifications
Would you like a text notification before your material is delivered? We can do it!
Simply contact your local yard about how to get pre-delivery notifications for your deliveries to your site or home.
You pick the notification lead time – if you want 30 minutes notice great, if you'd prefer 10 minutes notice, we can do that too!
December Market Report
November proved to be another interesting month with the green Douglas Fir market having minor adjustments both up and down for a sideways market.
The Western Sheathing market (plywood) had some minor downward adjustment.
The OSB market was the real mover in November with over four weeks of lower prices before bottoming and firming back up.
Looking forward, if weather remains mild and demand stays up we will see prices stay firm to up in all markets.
To stay alert on current marketing trends including material shortages and allocations, work with your sales representative. It is also recommended that before you sign a contract with your Homeowner or General Contractor you contact your salesperson to verify prices have not changed so there are not surprises due to market fluctuations.
---
Want to be up on the latest at Big Creek Lumber?
Like us on Facebook: https://www.facebook.com/BigCreekLumber