NEWS & NOTES FROM
BIG CREEK LUMBER
Tools, Tips and Information from our business to yours – Building better business together!
---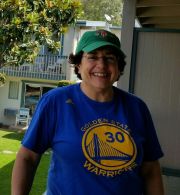 Employee Spotlight
Mary Allen, Controller
How long have you worked at Big Creek?
I have worked at Big Creek since March of 2017
What is your favorite part of working for Big Creek?
The people – everyone here has been super friendly and helpful.
What's your favorite product that we sell?
I love all the different types of decking that we sell. It seems to be a really popular item with customers as well.
What do you like to do for fun?
Watching the Giants and Warriors, hiking, mountain biking, golfing, walks on the beach, really anything outside.
---
Community Involvement

Forestry Challenge Sponsorship and Support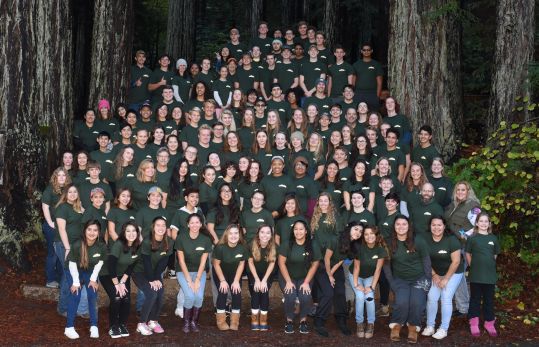 The eighth annual Santa Cruz Forestry Challenge occurred recently. 107 high school students from 14 schools from the Santa Cruz and Central California region participated.  The event was held November 15th to 18th at Redwood Christian Park, near Boulder Creek, California.
One of the highlights for the students this year was the opportunity to visit a redwood forest that will soon be harvested using single tree selection.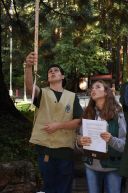 Students collected data on how much the trees have grown since the last selective harvest 12 years ago, and used the data to recommend the volume that can be sustainably removed in the upcoming harvest. During the Challenge, teams of students also completed field training, followed by a field test to assess their technical forestry knowledge.
There were five Forestry Challenges held statewide in 2017 and the Santa Cruz Forestry Challenge was the largest. Members of the local forestry community, including members of Big Creek Lumber Company's forestry department helped to instruct students during the event.
---
You're Invited!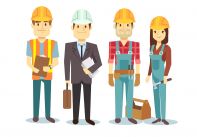 Contractor Conference!
WHO: All Contractors
WHEN: Friday, January 26th
WHERE: Aptos, CA (South of Santa Cruz)
WHY: A free informative seminar geared towards contractors and the construction industry with guest speakers, a vendor fair, prize drawings, free lunch and much more!
2018 PRESENTERS:
Myles Corcoran with Myles F. Corcoran Construction Consulting, Inc.
Mark Kenyon, Associate Safety Engineer with Cal/OSHA Consultation.
Presenter from Hayashi Wayland on how the new tax laws affect small businesses.
Lud McCrary, Co-Founder of Big Creek Lumber.
Vendor Representatives.
RSVP: by Monday,1/15 Online or calling Michelle at (831) 466-2425
---
Follow These Six Steps to Become a Better Person
Quit being oblivious to what's not working and take action to change
By Paul Winans

As we approach the end of the year and experience the holiday season, some of you are wondering how to make changes in the new year. How can I become more effective? How can I get out of my own way? How I can work better with others?
Most of my life I have asked myself those questions. Not that I have the answers, but here is a process that could work for you. It has for me.
Awareness
Our lives are lived in a fog of doing what we did yesterday and the day before, whether or not it is effective.
The first step to making a change is to become aware of stubbing your toe and the accompanying pain. Don't try to ignore because there's a "crisis" under way or an overwhelming work load.
Consequently, this is the hardest step to allow to happen.
With the holidays behind us and above average demand, along with good weather all three markets: Green Framing, Plywood and OSB should remain firm to up through January.
2018 will be a challenging year for materials with all of the wildfires. To stay alert on current marketing trends including material shortages and allocations, work with your Big Creek contact. It is also recommended that before you sign a contract with your Homeowner or General Contractor you contact your salesperson for your own protection and to verify prices have not changed so there are not surprises due to market fluctuations.
---
Want to be up on the latest at Big Creek Lumber?
Like us on Facebook: https://www.facebook.com/BigCreekLumber