NEWS & NOTES FROM BIG CREEK LUMBER
Tools, Tips and Information from our business to yours – Building better business together!
---
John Huckins, Fleet Mechanic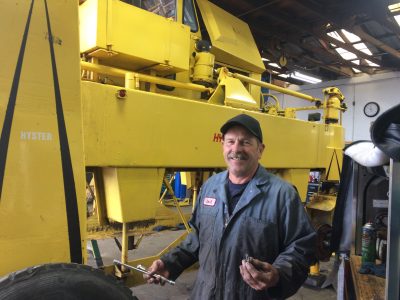 How long have you worked at Big Creek? I've worked at Big Creek for 13.5 years.
What is your favorite part of working for Big Creek? My favorite part of my working at Big Creek is the people that I work with. I especially enjoy working on the lumber carriers.
What's your favorite product that we sell? Redwood. I'm currently building a 150 foot redwood fence at home.
What do you like to do for fun? I enjoy working, spending time with my wife and going to car shows. I have a 1934 Ford that is my favorite.
---
Market Report
Green Douglas Fir market has seen price increases and shortages in November. Look for more of the same in December.
The OSB market is seeing price increases and shortages due to the CN Railroad strike in Canada.
Western plywood remains unchanged with prices flat.
---
You Can Now Pay your Bill Online via Credit Card!
---
Join us at our 2020 Contractor Conference!
Informative seminar geared towards contractors and the construction industry. There will be guest speakers, a vendor fair, prize drawings, free lunch and much more!
Friday, January 17th from 8:30 am-2:30 pm in Santa Cruz!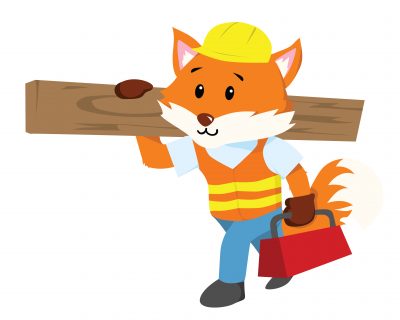 PRESENTATIONS:
Accounting for Businesses by Hayashi Wayland
Pre Lien Law by Attorney Chris Ng
New Product Presentations
PLUS Much More
---
5 Tips for Expanding Your Small Business (The Right Way) 
By Syed Balkhi
Many small-business owners want to grow their companies, and they want to do it fast. But if you rush into expansion without a plan, you risk losing everything you've worked so hard to build. Take Wise Acre Frozen Treats, which hired too many employees and bought too much equipment before they had the revenue or startup capital they needed; the company went bankrupt in just a few years.
To avoid making similar mistakes, heed these five tips for expanding your small business (the right way).
Develop a company culture.
A strong company culture is what will keep your small-business team together during times of exponential growth. If you're not sure where to start, ask yourself and your team questions such as:
Why does our company exist?
Why do we do what we do?
What does our company believe in?
What are our values?
Where do we want our company to go, i.e. what's our company's vision?
When employees feel connected to your company, they'll be more likely to stick it out through uncertain times. Plus, a strong company culture can actually attract new customers to your business, so be consistent with it and splash it everywhere, including your website, social-media platforms, marketing materials, etc. When your target audience can see the values behind your company, they can connect with your business on a deeper level.