NEWS & NOTES FROM BIG CREEK LUMBER
Tools, Tips and Information from our business to yours – Building better business together!
---
Carlos Ruiz, Inside Sales in Santa Cruz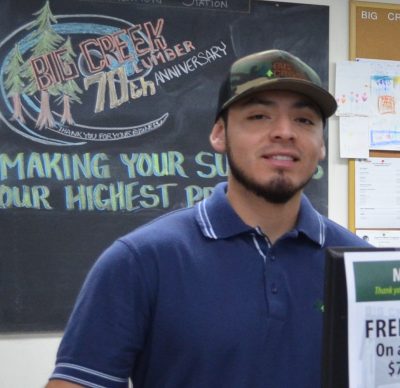 How long have you worked at Big Creek? I have been working for Big Creek Lumber in Santa Cruz for a little over 2 years.
What is your favorite part of working for Big Creek? My favorite part about working for Big Creek Lumber is the familiar faces you see all the time at the store and yard. I feel like I know these customers pretty well!
What's your favorite product that we sell? Redwood decking would have to be #1. Here in Santa Cruz there is always someone in need of a deck to enjoy the view!
What do you like to do for fun? On my free time, I usually spend time with my family, go to the gym to get a workout in, and love going on cruises up along Highway 1 North and South.
---
Market Report
Green DF market saw price increases in October and will see more increases through November.
OSB market has bounced up and will continue to climb in November.
The Western Plywood market is flat and looks like it will remain that way through November.
---
You Can Now Pay your Bill Online via Credit Card!
---
Save the Date!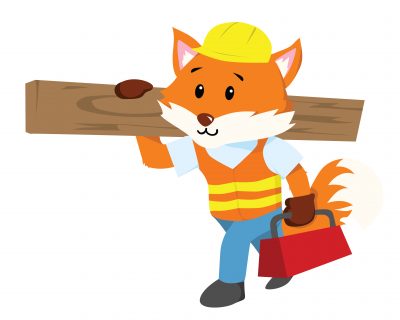 This year's Contractor Conference is on Friday, January 17th in Santa Cruz.
We will share more information closer to the event!
---
8 Mistakes Small Businesses Make When Building an Online Presence 
By Kimberly de Silva
Investing in building an online presence can be one of the wisest decisions for any business in today's times. With the majority of your customers active on the internet, online elements — executed appropriately — can make all the difference to your business marketing campaign. That being said, having a strong online presence goes beyond building a website and having accounts on all social media platforms. Taking your online presence seriously is all about working to stay visible and relevant to your customers.
The road ahead is long, and not devoid of potholes. If you're ready to take your small business online, be sure to avoid these eight common mistakes.
1. Not having a website
With the majority of people being online and numbers only set to increase, you can't afford to not have a website. Even if you consider yourself to be a primarily offline business — like a salon or a cafe — having a functioning website in place can help you unlock immense business potential and pave the way for stronger offline relationships with your customers.
Take property information provider Arivify, for example; while their website allows viewers to browse through available properties, they also have a blog section that features articles ranging from topics like housing market trends to builder's warranty! The brand thus builds relationships with customers by offering useful advice in addition to featuring properties.
Read more