NEWS & NOTES FROM
BIG CREEK LUMBER
Tools, Tips and Information from our business to yours – Building better business together!
---
Happy New Year from your Friends at Big Creek Lumber!
Thank you for your business!
We look forward to helping you be successful in 2017 and beyond.
Best wishes,
Big Creek Lumber and the McCrary Family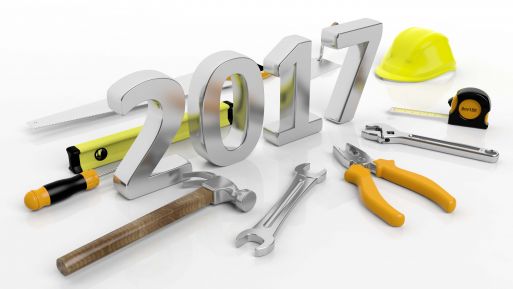 ---
Contractor College 2017 – We hope you join us! 

We're hosting our Contractor College on Friday, January 27th from 9:30 am to 2:30 pm at the Seascape Golf Club in Aptos (Just south of Santa Cruz). This free event includes lunch, a vendor fair, prize drawings and much more!
Presentations:
*  Houzz – Marketing your Business!
*  OSHA –  Injury Prevention and What not to do!
*  Simpson Strong Tie – Installation Tips and Navigating the Simpson Book!
RSVP by  Friday,1/20
Online: Click Here to Register
---
Employee Spotlight
Michelle Overbeck  -Marketing Manager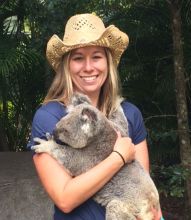 How long have you worked at Big Creek?
I've worked at Big Creek for two and a half years now.
What is your favorite part of working for Big Creek? I enjoy working for a local company with great people. It is also fun marketing redwood and learning about the history of Big Creek Lumber and our local area. With Bud and Lud I feel like I have my own local history teachers.
What's your favorite product that we sell? I like our con heart redwood, it is the material that I built garden beds with at my house.
What do you like to do for fun?
I like to run, swim, mountain bike and hike around Santa Cruz County. I also enjoy walking my dog Daisy at Seabright beach. Other favorite activities are cooking, traveling and entertaining with friends and family.
---
Feeling Stressed? Get Organized to Find a Reprieve
It's hard for you, and your business, to thrive without systems in place. Here's how to make 2017 your smoothest year yet.
By Steve Constable
As owners of remodeling businesses, there can be times when we feel utterly overwhelmed by all the responsibilities that rest on our shoulders. We are responsible for supporting our employees, our subcontractors, and our families. And to keep our businesses in operation, we put tremendous pressure on ourselves from day to day. So how can we better manage our businesses and our lives?
The first step toward improving your life and decreasing the daily stress you feel is to better structure your company around business system practices that work. Do you have a successful sales plan in place-one that gets you daily leads? Have you trained your consultants on how to do a proper in-home estimate and sales pitch? Do you have a solid accounting system in place where you can track your daily cash flow?
If the answer is "no," then it is no small wonder you are feeling stressed. Organizing your sales and administrative tasks into a structural system that works will greatly reduce your stress, and you will be better able to deal with the unexpected.
---
January Market Report
The Green Douglas Fir framing market remains on firm ground with two week order files.
The Western Sheathing market is firm to sideways with two to three week order files.
The OSB market has had some upward strength with two to three week order files.
---
Want to be up on the latest at Big Creek Lumber?
Like us on Facebook: https://www.facebook.com/BigCreekLumber