Congrats to Anthony Martinez!!!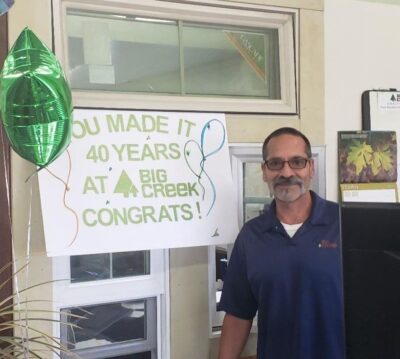 Anthony Martinez has worked for Big Creek Lumber for 40 years and huge congratulations are in order!
He greets customers will a smile and a creative, can do attitude. In Watsonville, Anthony has been able to help thousands of home owners improve their homes.
During his time at Big Creek, Anthony has worked in the retail yard stacking lumber, load building, sawing lumber, manning the checkout booth, hardware purchasing, contractor sales and just about every other job imaginable. He is currently the decking specialist at Big Creek's Watsonville Branch.
On his anniversary Anthony said "Spending 40 years at Big Creek has been easy because everyone is treated like family. I hear the same thing from co-workers and new employees. I'm proud to have my son working with me at Big Creek and I know he feels the same. My favorite part of my job is working with people and problem-solving so our customers have the best outcome possible."
Cheers to Anthony! Big Creek is fortunate to have such employees.
---
Thanksgiving Holiday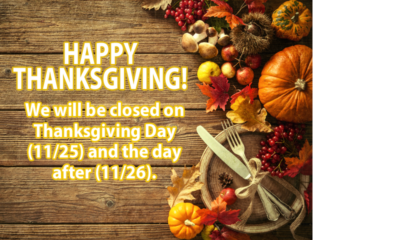 ---
Recreational Aircraft Foundation (RAF) Preserves California Oceanside Airstrip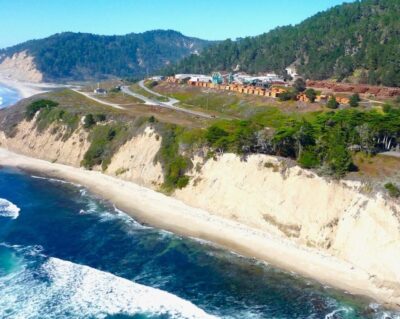 The RAF is pleased to announce the preservation of Las Trancas airstrip, (17CL) located on the Pacific Ocean north of Monterey Bay. This beautiful airstrip provides pilots an opportunity to enjoy spectacular coastal scenery and easy beach access for recreational opportunities. The RAF signed a lease with the airstrip owners, Big Creek Timber Co., to ensure ongoing maintenance and preservation for public use.
Bud McCrary created the strip from which to fly his 1964 Skylane. During summer evenings, Bud flew over the Santa Cruz Mountains checking for forest fire smoke. The California Forestry Association memorialized Mr. McCrary as a giant in the forestry sector, a "pioneer of sustainable forestry, a champion of community trails, and inventor of mechanical solutions."
Bud invented his own VASI at the short airstrip to make it safer for him to land. With Bud's passing and the airstrip seeing less use over recent years the question was what would become of the airstrip. The RAF along with dedicated local pilots started a conversation with the McCrary family to preserve the airstrip and Bud's legacy.
rides back to the mill on lumber trucks passing through town. She'd spend the afternoons out on the log deck helping scale — measuring the volume of the logs as they came in on trucks.
---
Market Report
The green Douglas fir market continues to climb in price, with some items being in short supply.
Plywood and OSB markets continue to be flat to up.
---
Date Change!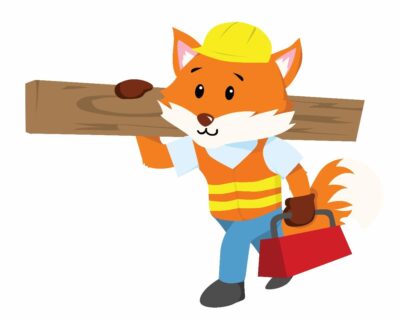 Our Contractor Conference event has been moved to Friday, January 21st 2022.
We appreciate your flexibility and we hope to have a great event!