NEWS & NOTES FROM
BIG CREEK LUMBER
Tools, Tips and Information from our business to yours – Building better business together!
---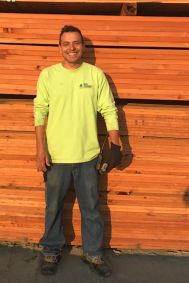 Employee Spotlight
Israel Esparza – Yard Lead, Santa Cruz
How long have you worked at Big Creek?
I've been at Big Creek since the summer of 2010 and I started in Davenport.
What is your favorite part of working for Big Creek?
I enjoy helping our customers.
What's your favorite product that we sell?
My favorite product is the redwood decking. We sell lots of it in Santa Cruz.
What do you like to do for fun?
I love to go to the beach. And of course, hang out with my kids.
Product Spotlight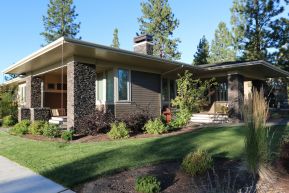 Windows and Doors
Every home needs windows and Big Creek LumberEO Elevation – Small IMG_0273.jpg can help you find your dream Doors and Windows! Our branches supply a selection of doors from TM COBB with brands like Haley, Rogue Valley, Woodgrain, Therma Tru and Cobb Custom. Big Creek Lumber also supplies a selection of windows from Cascade, Anderson and Milgard.israel
Many options are available and your local sales representative can help you select the products that best meet your needs. Special orders can be placed at any Big Creek Lumber location through our Contractor Sales department.
Got a Dilemma? Recalling Your Scout Oath Might Provide the Solution
Character counts when you're a remodeler. The Scout Law shows the way.
By Paul Winans
I was a Boy Scout. My brother was, too. My father was the troop Scoutmaster.
Being a Scout was fun and educational. I learned a lot about working with other people being a Scout.
Among the things that have stuck with me from that time is the Boy Scout Law. A Scout is:
Trustworthy
Loyal
Helpful
Friendly
Courteous
Kind
Obedient
Cheerful
Thrifty
Brave
Clean
and Reverent
---
September Market Report
The Green Douglas Fir market is soft and mills have 1-2 week order files.
The Western sheathing market remains soft with mills having 1 week order files.
The OSB market is soft with mills having 2-3 week order files.
---
Want to be up on the latest at Big Creek Lumber?
Like us on Facebook: https://www.facebook.com/BigCreekLumber