NEWS & NOTES FROM BIG CREEK LUMBER
Tools, Tips and Information from our business to yours – Building better business together!
---
Tommy Woods, Contractor Sales in Watsonville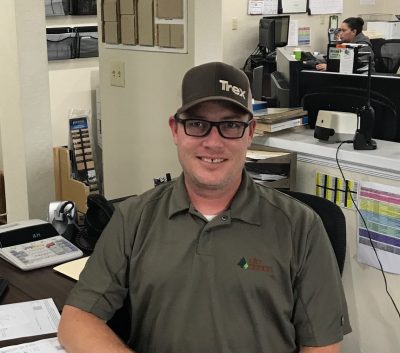 How long have you worked at Big Creek? I will have worked at Big Creek for five years in October, this February I got promoted to my role in sales. I previously worked for Big Creek in 2006-2007. They call me "Jack" around here because I have done so many different jobs including driving trucks, working in the booth, shipping and receiving and in my current position.
What is your favorite part of working for Big Creek? I enjoy what I do and the "A-Team" I work with. I also enjoy helping our customers find and get what they need.
What's your favorite product that we sell? I like all of our products but I believe the best product we sell is the service that we provide.
What do you like to do for fun? Spending time with my awesome wife Mary. I enjoy playing a round of disc golf when I can. I also like to play guitar.
---
2019 School Garden Bed Grant Program Announced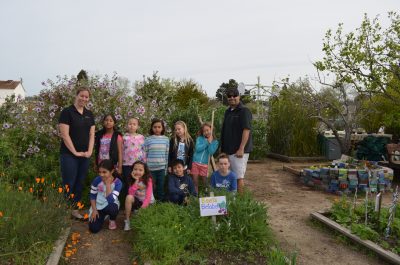 As parents and schools prepare for the next year of learning, Big Creek Lumber has announced that they will offer a redwood garden bed grant program for a fourth year. This benefits schools in the communities in which Big Creek does business. Ten garden bed kits will be awarded and delivered to recipient schools.
Over the years Big Creek Lumber has donated hundreds of garden beds to schools and is happy to continue the tradition. Marketing Manager Michelle Overbeck shared, "Since we've started our new grant program, we have donated 30 garden bed kits to schools. The feeling of the excitement of the students and staff when we deliver the donations is the most fulfilling part of my job. These students will get to learn carpentry, math, how to grow food and about healthy eating through this program. It is an honor to carry on a tradition of donating garden beds to our communities."
Last year ten schools were awarded garden grants including: Thomas Olaeta Elementary School, Luther Burbank Elementary School, Coastside Children's Programs, Pescadero Elementary School, Virginia Peterson Elementary School, Del Mar Elementary School, Gault Elementary School, Happy Valley Elementary School, Caesar Chavez Middle School and E.A. Hall Middle School. Schools are encouraged to apply every year and recipient schools may apply again two years later.
Completed applications must be returned to a Big Creek Lumber yard in person by Wednesday, October 31st. All eligible schools will be entered in a drawing and two schools will be selected in the vicinity of each yard at random. The kits will be delivered in the early spring to the schools so they can get their gardens planted for spring.
---
Strategies That Can Save an Under-Performing Employee
Remodelers Advantage
It is difficult to find, hire, and train good employees in today's tight market. As such, a strategy of how to handle under-performing employees can be critical to building an effective team, Dave Kelley of Remodelers Advantage argues.
Some firms may be firing employees too quickly, following the adage "Hire slowly and fire quickly." However, Kelley suggests that letting someone go too hastily could waste the resources that it took to hire the employee in the first place. Kelley offers four strategies remodelers can consider before firing an employee.
Mentor Program
In addition to the obvious sales scenario, perhaps production personnel working shoulder-to-shoulder with a mentor in the field. And throwing in an incentive for the mentor as well can go a long way as well.
---
September Market Report
Steady demand for lumber and plywood products has buyers stepping back into the market, pushing prices higher. Watch your job quotes.